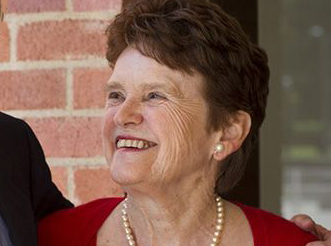 Sherie Morrison receives inaugural Immunology, Inflammation, Infection, and Transplantation (I3T) Excellence in Research Award
Dr. Sherie Morrison is the recipient of the 2016 Immunology,  Inflammation,  Infection and Transplantation (I3T) Excellence in Research Award– an award established to honor individuals who have made seminal contributions to basic and translational immunology. Dr. Morrison's research on antibody function and engineering has significantly advanced our understanding of how antibodies function and how we can use antibodies to treat human diseases.
Dr. Morrison is a Distinguished Professor of Microbiology,  Immunology and Molecular Genetics. She received her B.A. and Ph.D. degrees from Stanford, then worked as a postdoctoral fellow at Columbia University,  UC Berkeley, and Albert Einstein College of Medicine. In 1974, she joined the faculty of the Department of Microbiology at Columbia University College of Physicians and Surgeons, where she remained until 1988,  rising to the rank of Professor. In 1988, she joined the faculty of UCLA. She served as Department Chair from 1992 to 2002, and as Interim Department Chair from 2014 to 2015. Her long-time research interest has been the functional properties of antibodies and novel antibody-related proteins. A current focus of her laboratory is antibody fusions with interferon to treat malignancy.