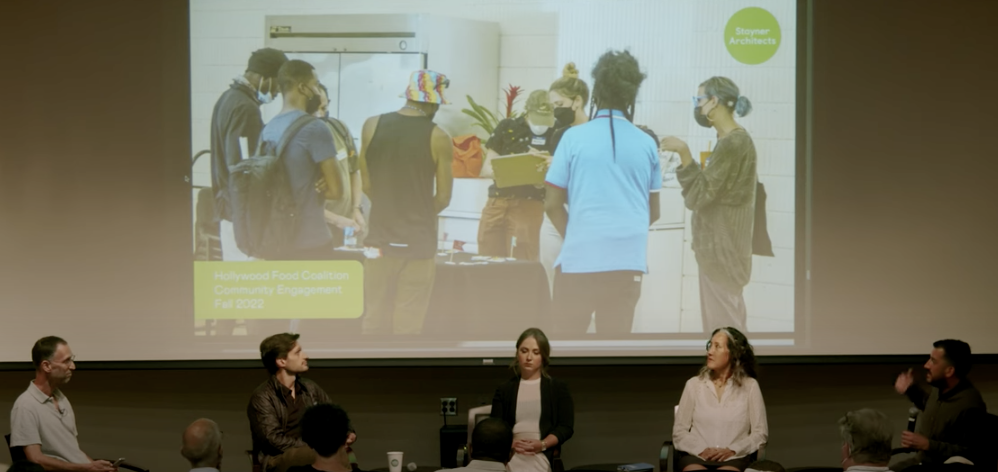 On September 28, 2022, Science and Food at UCLA held an LA Times Food Bowl campus event: "People, Food, and Climate: Thinking Holistically About What We Eat", a public discussion that engaged experts – in soil science, regenerative agriculture, the built environment and policies that connect food cultures and communities – to help us envision climate-conscious, transformative practices (beyond lowering carbon emissions) that could help our communities and ecosystems.
Featured guest speakers included:
Aaron Blaisdell, PhD, Professor of Psychology, UCLA (Moderator)
Paula Daniels, JD, Co-Founder and Chief of What's Next, Center for Good Food Purchasing
Jorge Gaviria, Co-founder of Masienda and author of MASA
Paige L. Stanley, PhD, Postdoctoral Researcher at Cotrufo Soil Innovation Lab, Department of Soil and Crop Sciences at Colorado State University
Christian Stayner, M.Arch, Founder and Managing Principal, Stayner Architects & co-founder of Bacetti
You can watch the recorded event, here.
Science and Food at UCLA is an outreach initiative–started by Amy Rowat, Associate Professor in the Department of Integrative Biology & Physiology and Marcie H. Rothman Presidential Chair in Food Studies–to engage the general public on issues around science and food.