AISES at UCLA Executive Board members.
November 2022 | UCLA Life Sciences
This fall, the American Indian Science and Engineering Society (AISES) presented UCLA's AISES chapter with the 2022 Outreach & Community Service Chapter Award, in recognition of its members' efforts to maintain strong relationships with the local community, and for being mentors and role models for younger students interested in science and engineering.
Founded in 1977, the American Indian Science and Engineering Society (AISES) is the only professional society created by and for Native people in STEM. Its mission: to significantly increase the representation and success of American Indians, Alaska Natives, Native Hawaiians, Pacific Islanders, First Nations and other indigenous peoples of North America in STEM studies and careers.
The UCLA chapter of AISES creates a community of support for American Indian students at UCLA to excel as scientists and engineers while preserving their cultural heritage. One of the chapter's major activities is outreach focused on building connections with younger Native American students, to encourage and guide them into higher education in STEM. AISES at UCLA also hosts meetings and workshops that provide valuable information and professional skills to help undergraduate members advance in their STEM education and careers. Through these activities, AISES members not only serve as role models and mentors, they also develop leadership experience and skills.
Housed within the Center for Excellence in Engineering and Diversity (CEED) program, the vast majority of the students on AISES' Executive Board are Life Sciences majors. 
President: Justin Rodriguez,

Rincon Band of Luiseño Indians –

Major: Microbiology, Immunology and Molecular Genetics
External Vice President: Desirae Barragan,

Gabrieleño Band of Mission Indians –

Majors: Human Biology and Society + American Indian Studies
Internal Vice President; Katrina Herrera,

Navajo –

Major: Biology
Outreach Coordinator: Anna Tingin,

Navajo –

Majors: Neuorscience + American Indian Studies
Secretary: Satema Lopez,

Apache –

Major: Computational and Systems Biology
Treasurer: Camryn Redmond,

Navajo –

Major: Economics
Community Representative: Emily Silver-Campbell,

Haliwa-Saponi and Waccamaw Siouan –

Major: Psychobiology
AISES at UCLA is an inclusive organization that welcomes Native students and non-Native allies from all backgrounds (including non-STEM majors; STEM professors/professionals) to become active members, or otherwise engage to help carry out the AISES goal of supporting Natives in STEM.
---
To learn more/support/join AISES at UCLA, visit the AISES at UCLA website; email: uclaaises.secretary@gmail.com;  follow them on social media.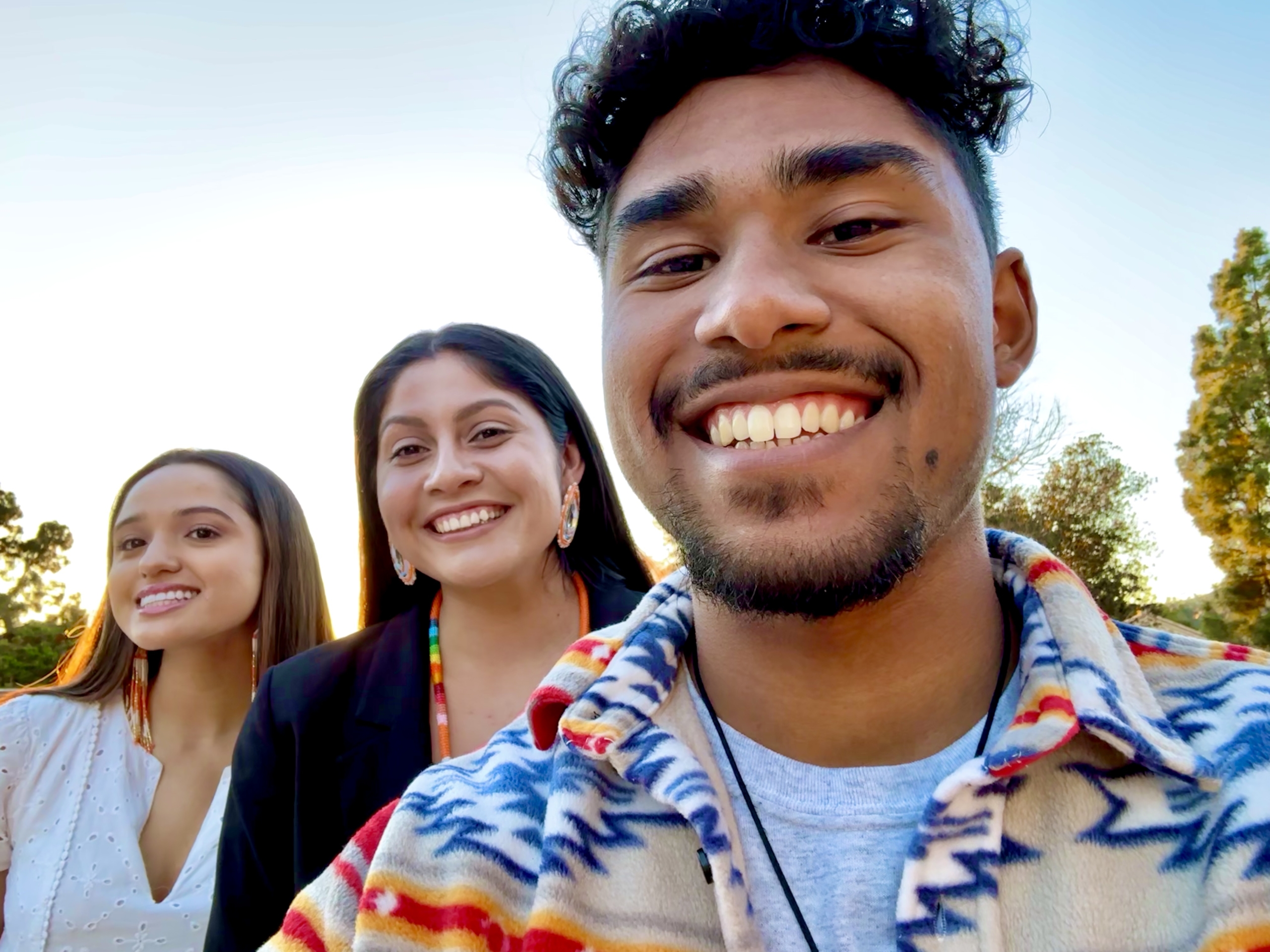 Related Articles: