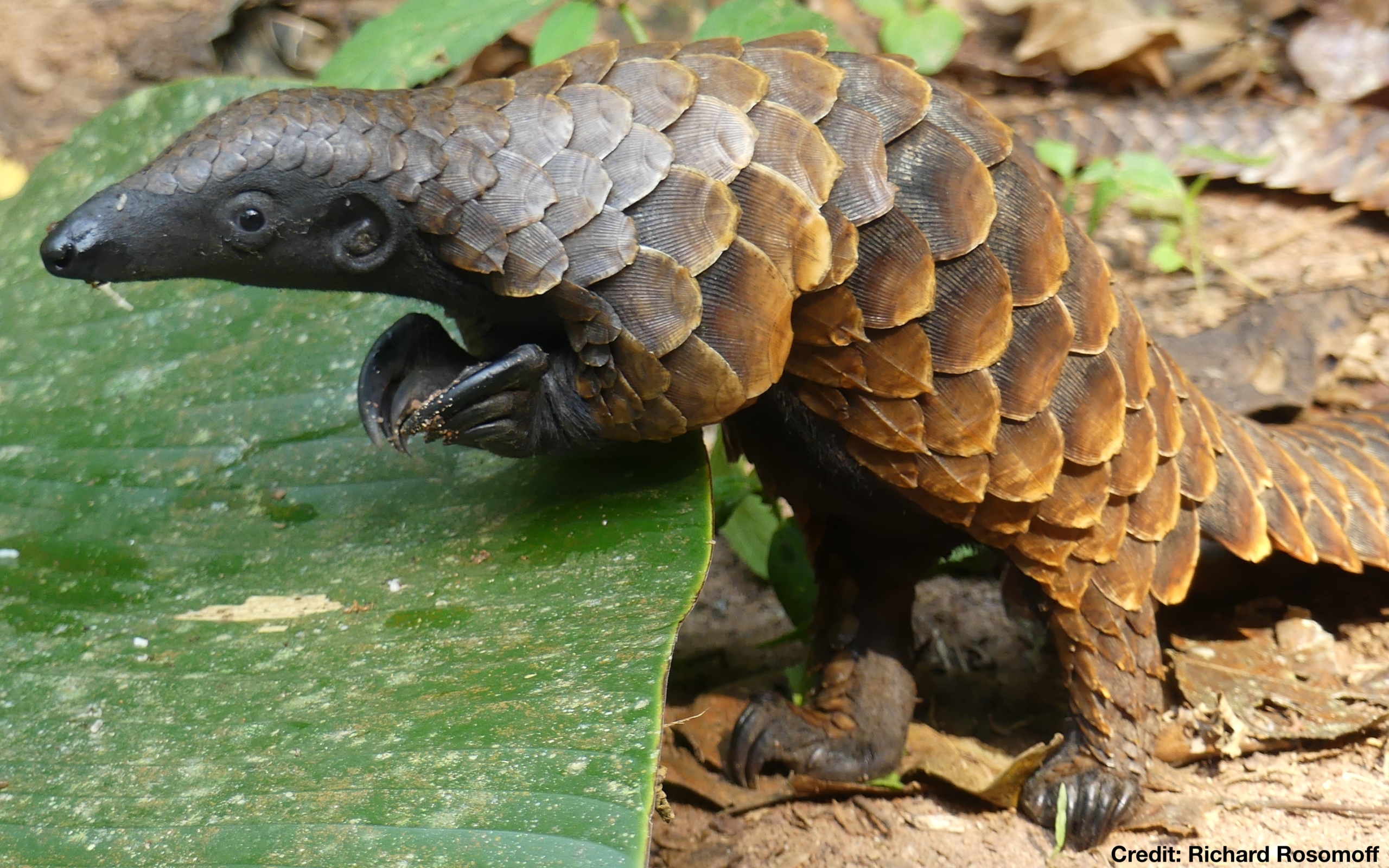 May 24, 2023
A team of researchers have recently published a genomic study of pangolins, to support the conservation efforts of this unusual and endangered mammal.
The UCLA co-authors of this study – Jen Tinsman, Ryan Harrigan, and Tom Smith – are affiliated with the Center for Tropical Research, a center founded and directed by Tom Smith, a Distinguished Professor in UCLA's department of ecology and evolutionary biology.
Click to read more about their intriguing findings in today's UCLA Newsroom article: "White-bellied pangolins have second-most chromosomes among mammals".