UCLA SACNAS members and supporters at this year's National Diversity in STEM Conference in Portland, Oregon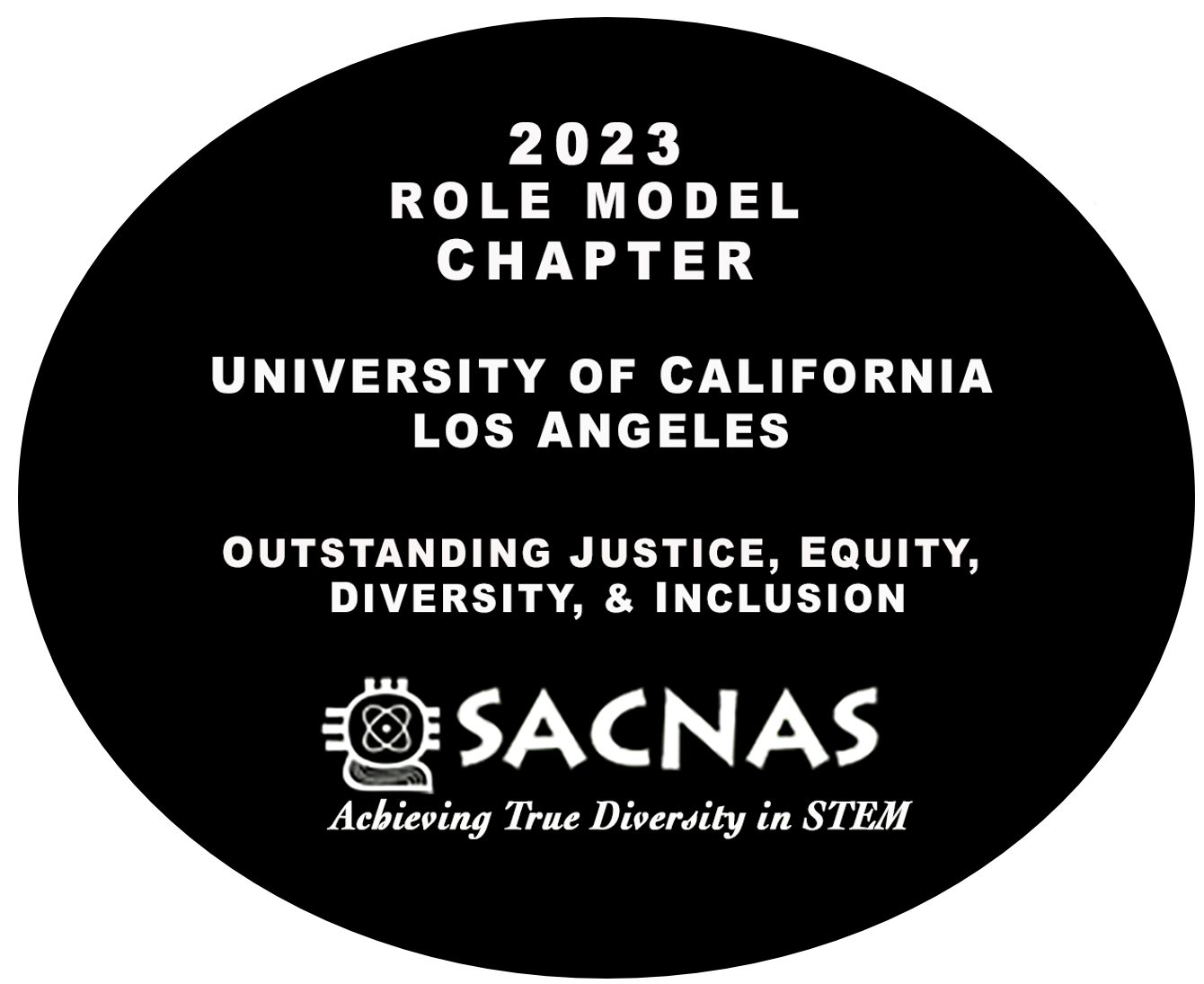 October 28, 2023
At the National Diversity in STEM (NDiSTEM) Conference – held in Portland, Oregon this year – UCLA's chapter of the Society for the Advancement of Chicanos/Hispanics and Native Americans in Science (SACNAS) was presented with the 2023 SACNAS Chapter Role Model Award for Justice, Equity, Diversity & Inclusion (JEDI).
"This award recognizes UCLA's SACNAS Chapter for their outstanding efforts in organizing a multitude of programs and events aimed at providing a sense of community and promoting the success of minoritized STEM students on campus," said Angel Rebollar, speaking for the national organization. "They set a great example of showcasing Justice, Equity, Diversity & Inclusion for all other 140-plus SACNAS chapters across the nation – and they're one of SACNAS' strongest chapters, in terms of membership, continuity, and impact."
Since 1973, SACNAS has been providing resources and opportunities to foster the success of Chicano/Hispanics & Native Americans, from college students to professionals, to advance in STEM education and leadership. Today, SACNAS has over 28,000 supporters and over 10,000 members throughout the United States and Puerto Rico, and its NDiSTEM Conference is the largest multidisciplinary and multicultural STEM diversity event in the country.
Learn more about UCLA SACNAS: https://www.sacnasatucla.com  • UCLA SACNAS Instagram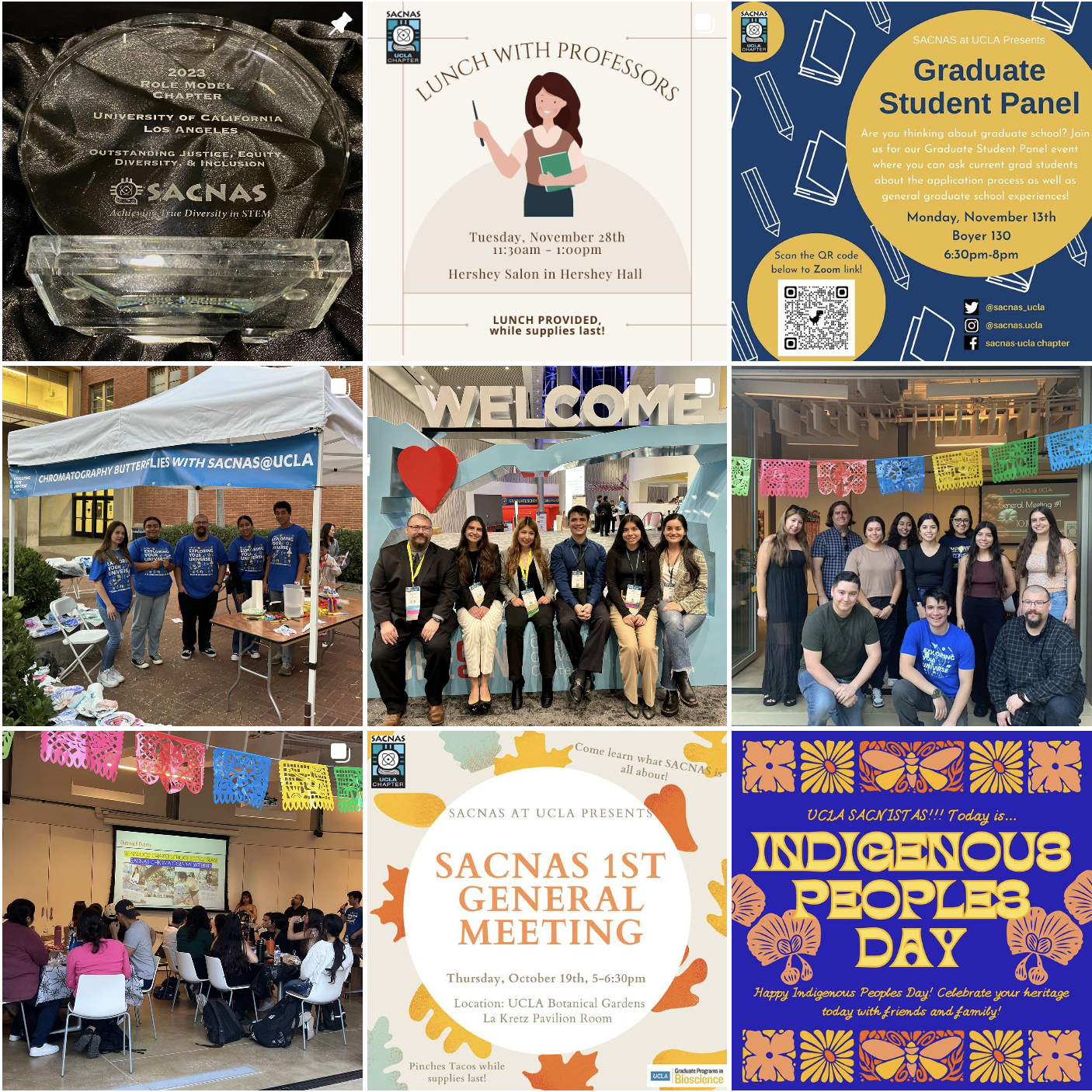 UCLA SACNAS Fall 2023 Instagram wall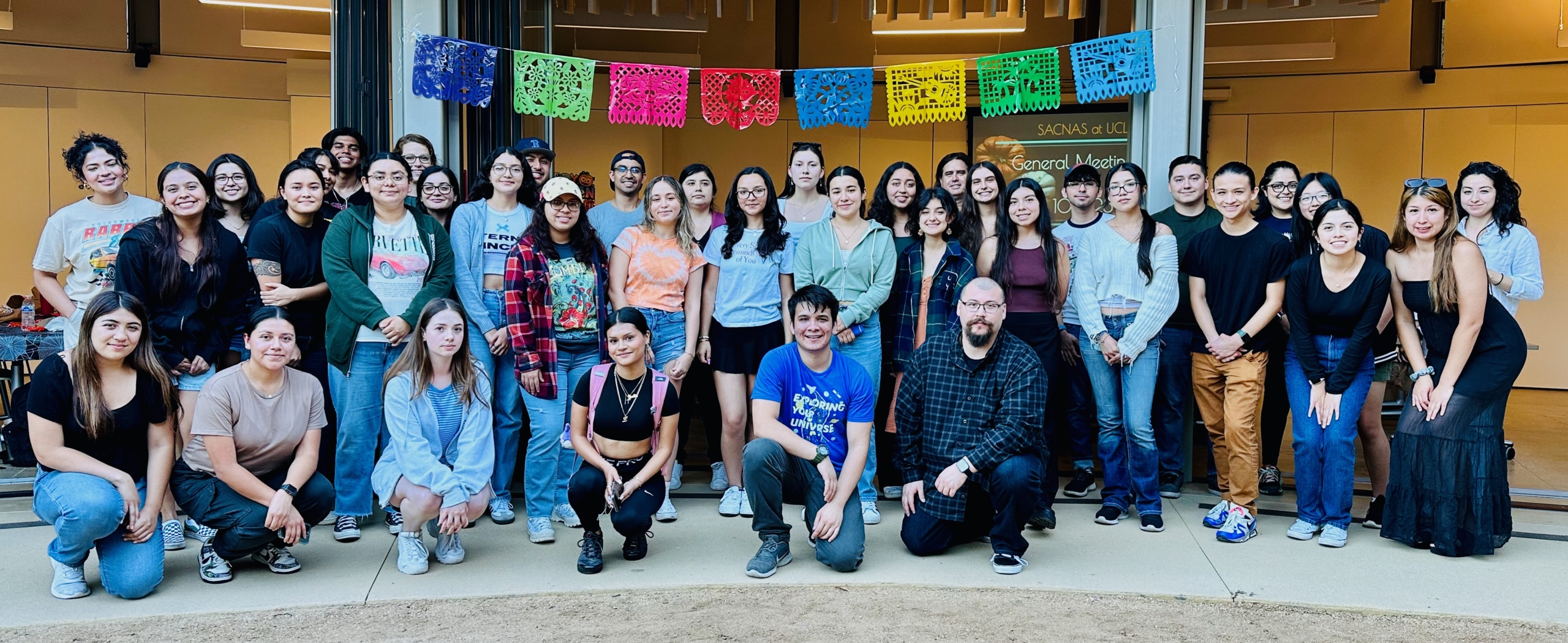 UCLA SACNAS First General Meeting – October 19, 2023