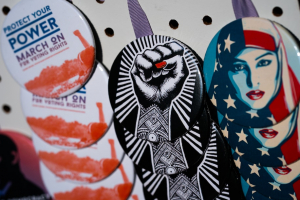 Photo credit: Sarah L. Voisin/The Washington Post
August 31, 2021
The U.S. is more racially diverse than ever. Will people of color unify politically?
African Americans, Asian Americans and Latinos have very different concerns—
until you remind them of their common experiences as people of color
Efrén Pérez
–UCLA professor of Political Science and Psychology, also director of the Race, Ethnicity, Politics & Society Lab
– 
shares his insights in this Washington Post article.
>> Click here to read the article