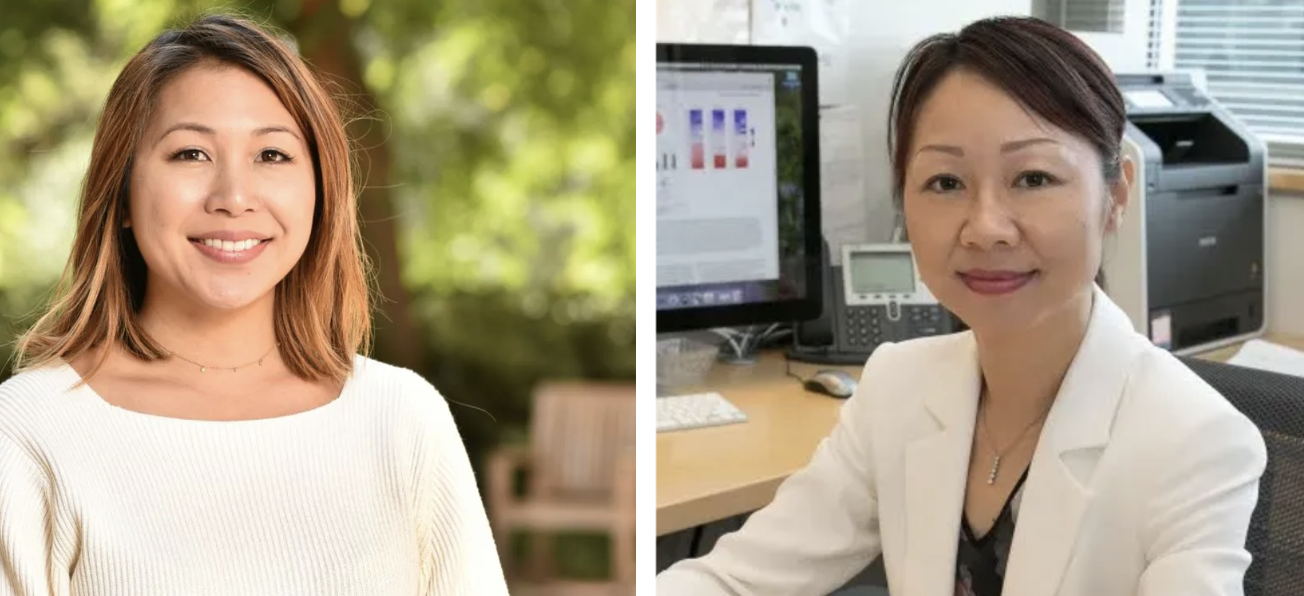 Professors Elaine Hsiao (left) and Lili Yang (right)
Elaine Hsiao
Elaine Hsiao is an Assistant Professor in the Department of Integrative Biology & Physiology at UCLA, where she studies the fundamental interactions between the microbiome, brain and behavior, and their applications to neurological disorders. Her work in this area, and on neuroimmune interactions in autism, has led to several honors, including the National Institutes of Health Director's Early Independence Award, distinction as Forbes' 30 Under 30 in Science and Healthcare, National Geographic's Emerging Explorer Award and fellowships from the National Institute of Mental Health and Autism Speaks. Inspired by this interplay between the microbiota and nervous system, the Hsiao laboratory is mining the human microbiota for microbial modulators of host neuroactive molecules, investigating the impact of microbiota-immune system interactions on neurodevelopment and examining the microbiome as an interface between gene-environment interactions in neurological diseases.
Hsiao holds 15 patents & has Co-Founded  4 companies: Axial Therapeutics, Bloom Science, Kanobo, & Purpose Bio.
Lili Yang
Lili Yang is an Associate Professor of Microbiology, Immunology, and Molecular Genetics as well as a member of the Eli and Edythe Broad Center for Regenerative Medicine and Stem Cell Research (BSCRC). Yang became widely recognized for her research of developing gene- and cell-based immunotherapies for cancer and HIV/AIDS, specifically through the use of viral vectors. Her laboratory at UCLA, the Yang Engineering Immunity Lab, studies tumor immunology and cancer immunotherapy, with a special focus on stem cell-based and gene-engineered immunotherapy for cancer.
Yang currently holds 15 patents, is running 2 clinical trials, and has co-founded 2 biotech startups: Appia Bio & Immune Design (acquired by Merck).
BIOS is a journal of biology, established in 1930 by the Tribeta Biological Honor Society to engage undergraduate scientists and provide a platform to share their biological findings with the scientific community.