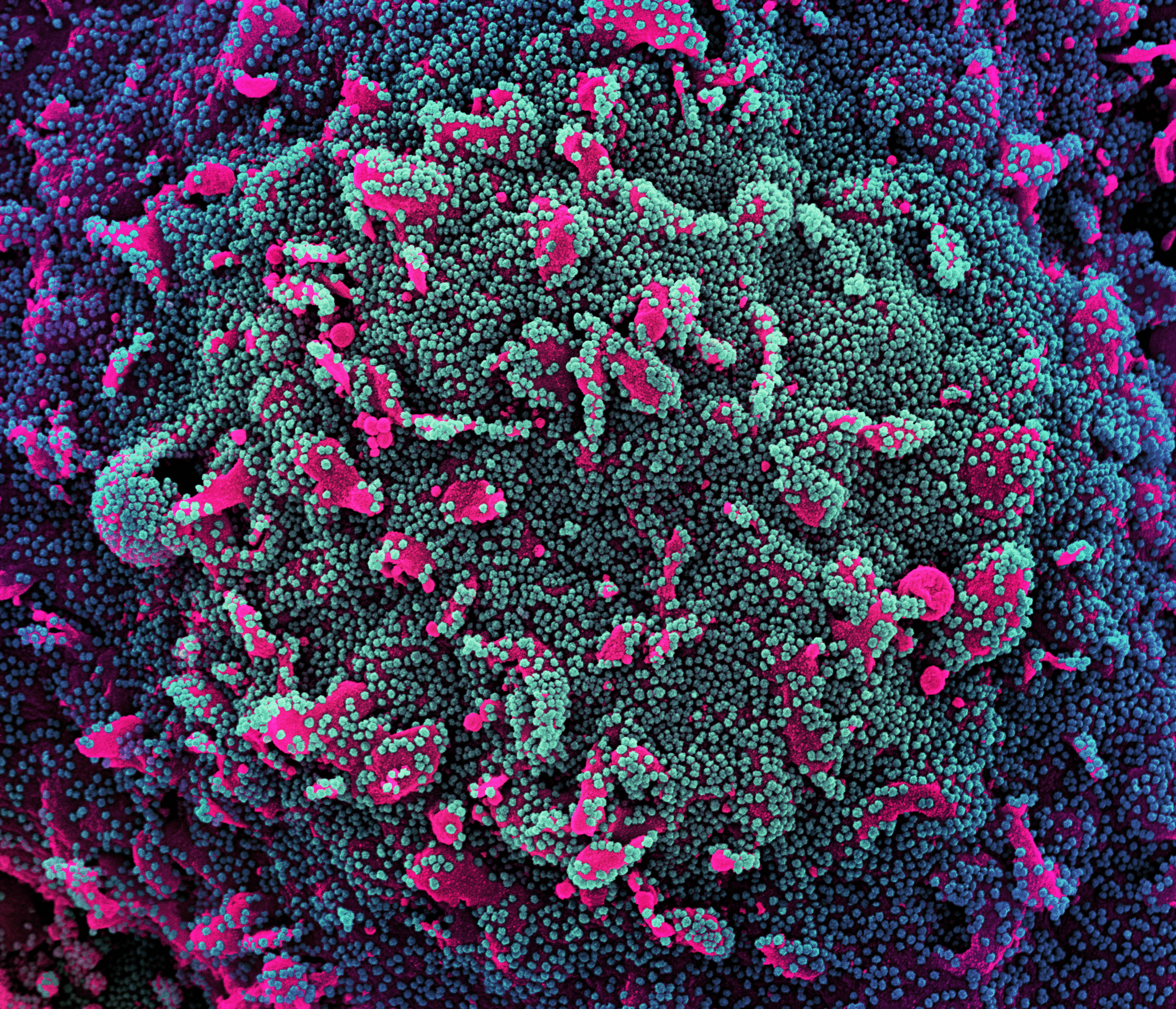 Human cell heavily infected with SARS-CoV-2 (NIAID/NIH)
Recent findings, published by researchers at the Eli and Edythe Broad Center of Regenerative Medicine and Stem Cell Research at UCLA, suggest a way to create a better vaccine against COVID, with longer-lasting immune protection against SARS-CoV-2 and its variants. The first author of this publication is Pavlo Nesterenko, a graduate student in the lab of Professor Owen Witte (UCLA Department of Microbiology, Immunology and Molecular Genetics).
Read more in this UCLA research brief, here.