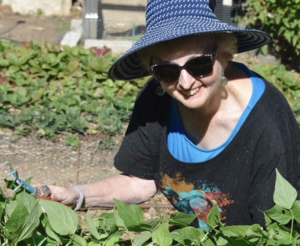 Ann Hirsch
, Distinguished Professor of Molecular, Cell & Developmental Biology, has been awarded this year's Life Sciences Innovation Seed Project Award.
Increasing drought is creating greater challenges for agriculture– and Hirsch's lab aims to identify
microbes and microbial compounds in soil, that protect plant roots from fungal infections and drought, and promote plant growth. These compounds can then be targeted for commercial development to create healthier soil and
enhance the growth of crops.