Life Science Scholar: Cameron Smith '20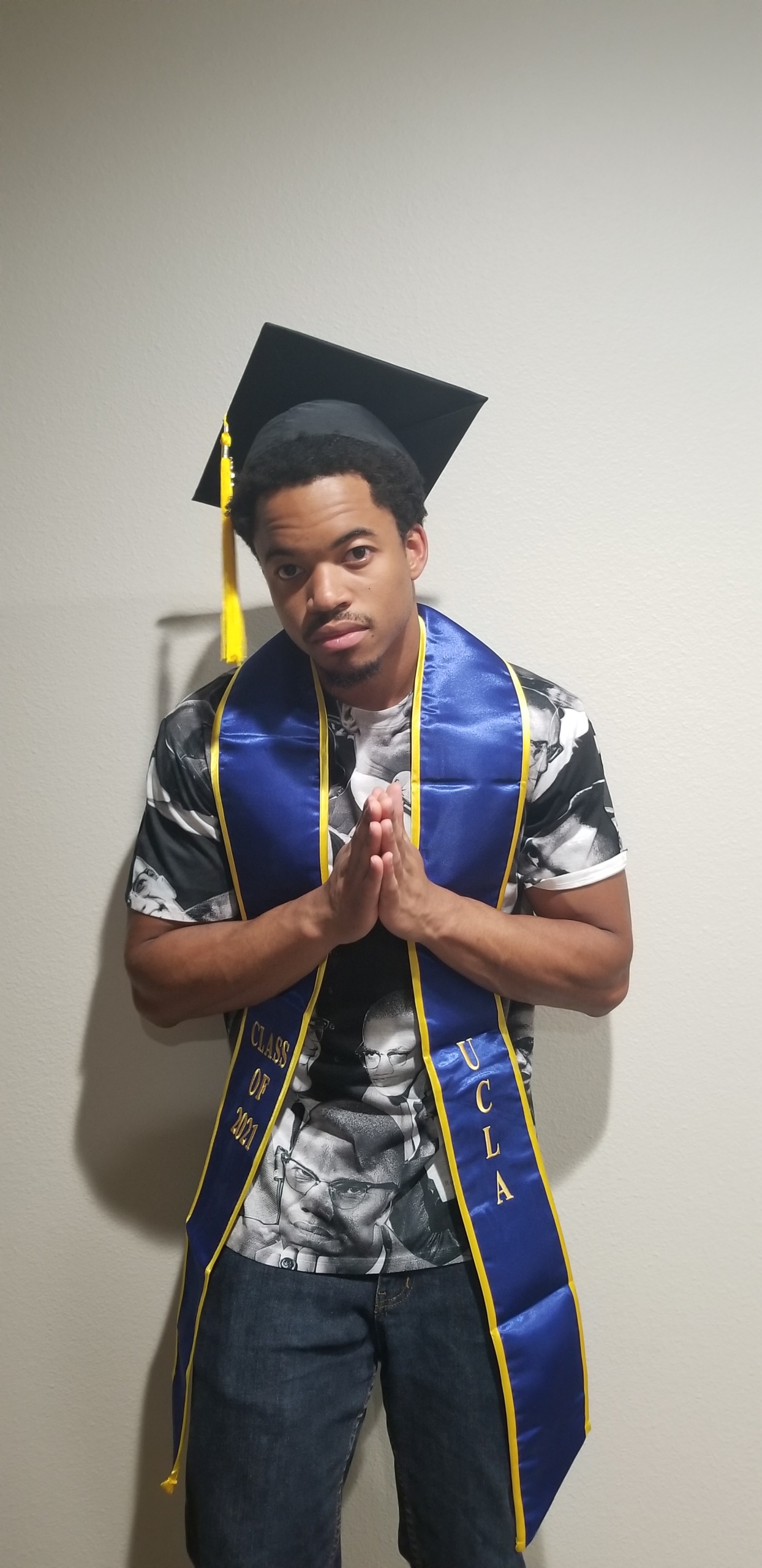 The Life Sciences Scholarship has opened my eyes to a wide range of experiences within and beyond the Life Sciences. Through the program, I have learned a valuable set of skills that I likely would not have otherwise encountered. It was great being surrounded by like-minded peers with similar goals, interests, and struggles for four years. This experience has shown me the importance of having a solid foundation, and a support group to fall back on when things get rough, and to celebrate with when things are going well.
I am a Southern California native from the Inland Empire and I primarily chose to attend UCLA due to the outreach from the Black community on campus. I truly felt welcomed and like I had a place where I could belong and thrive. I was drawn to the life sciences (move next sentence up to this line) not only because I enjoyed the subject matter, but also because I saw it as a challenge and I love to tackle every situation head on.
I worked in the lab of Dr. Ketema Paul, which primarily focused on Sleep Biology. My specific project was centered on the prevalence of a specific skeletal muscle protein in response to different levels of sleep deprivation in mice. Further analysis was done to assess differences in cognitive ability and task completion in mice with varying levels of the protein of interest and varying levels of sleep deprivation.
I do not have a set plan for after graduation, but I aim to use future jobs and fellowships as a means to use the diverse skills and knowledge I have acquired to open doors to further opportunities, possibly on an international level.
I would advise students to stay strong and push through difficult coursework as long as their head is in it. I would also advise students not to be afraid of branching out and additionally pursuing other majors and/or minors in different fields that interest them.